Italo, gastro lounge in Shanghai
Italo, the casual chic restaurant designed by MTM Design, is the latest groovy venue opened by Funka Group.
Its classy Italian dishes are cooked with fresh premium products and a modern twist, by Roman chef Gonzo, and can be cozily relished in the spacious, refined dining-room.
A nice selection of natural wines and a wide variety of craft cocktails come to pair the tasty meals and for pre- or post- dinner aperitifs.
The sleek lounge bar provides the perfect setting to enjoy Italo's creative drinks, mixed in cooperation with Campari Academy Milan.
The ambience gets especially funky on weekends when the bar hosts live DJ sets.
Eight discreet and elegant FS15-Arrays powered by 4 compact FS-Sub15 provide all the powerful sound necessary to please the DJ fans on weekend nights, while subtle when diffusing background music on dining hours. Two FI-SMS4B two-way speakers, one FI-Sub6P ultra-compact subwoofer and 2 FI-CS4W ceiling speakers are powered by two FI-Amp4D class D amplifiers to cover all other areas of the venue.
One FI-P4X8+ digital speaker processor allows easy, intuitive configuration and control of the speakers.
Two FI-Mix8 compact analog 8 In x 2 Out mixing consoles and 1 FI-WP2V dual channel UHF wireless microphone enhance the performance and versatility of the sound system, which delivers a powerful high quality sound throughout the whole venue.
Frog-Is speakers diffuse a perfectly clear sound that can be both softly enfolding or powerful according to the various needs of the venue.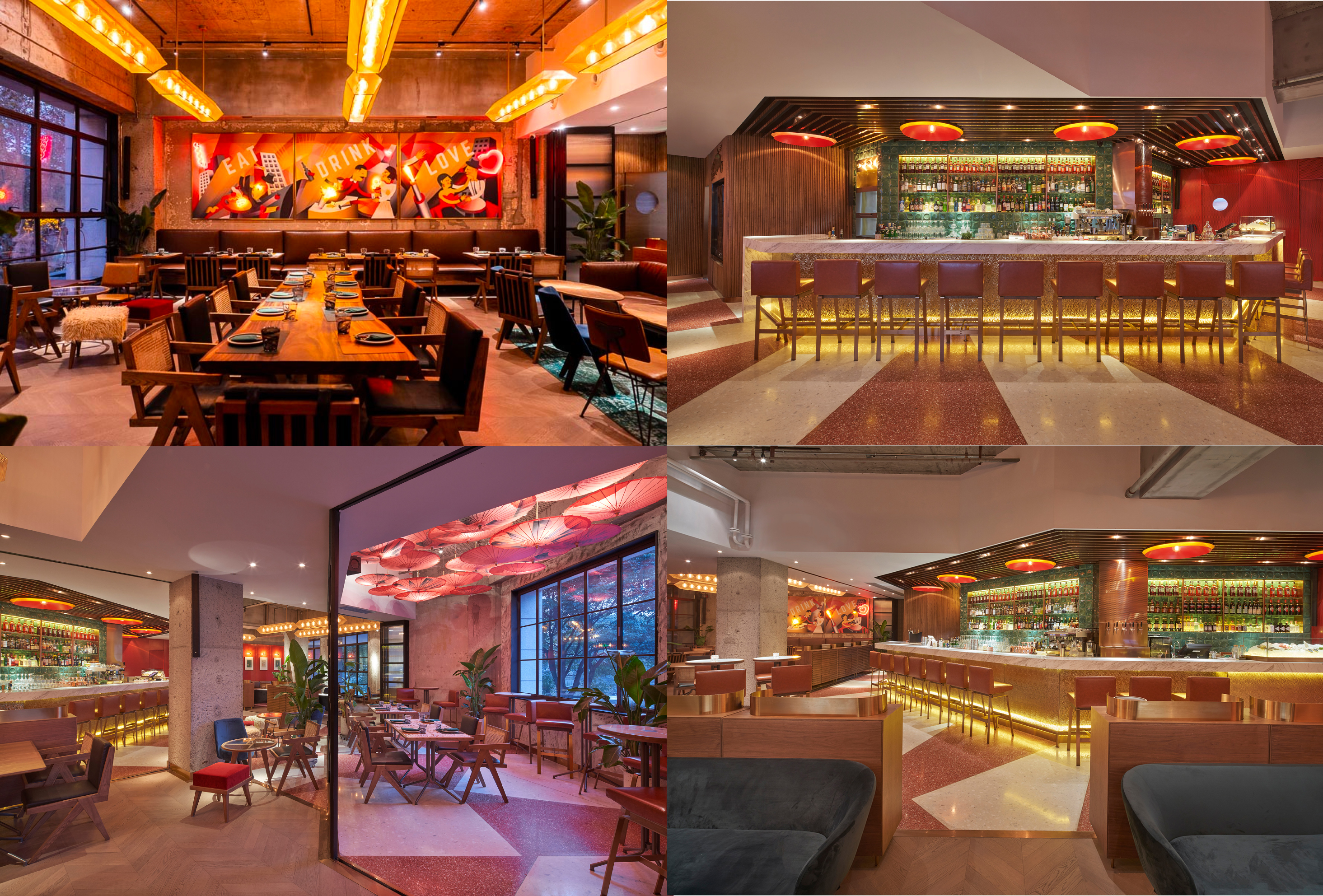 Interior concept: MTM Design
Sound Design: Marc Vincent
Installation and commissioning: Shanghai Sound Wings