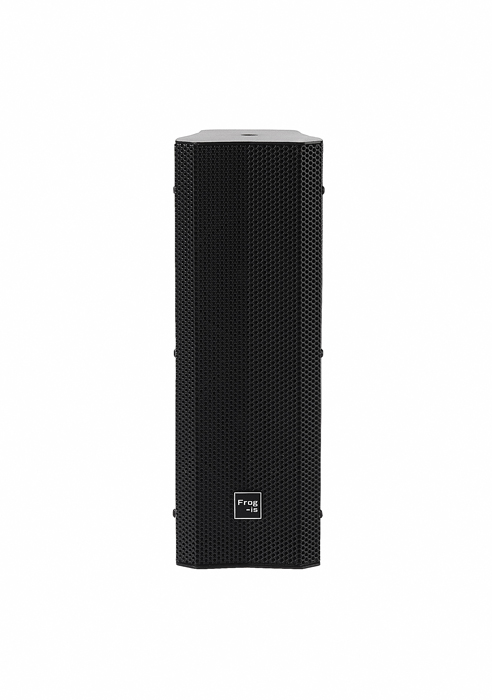 FS2X3
26 cm Passive Array (2 x 3.25")
The FS2X3 Array features two 3.25'' mid/high frequency drivers.
FS2X3 Array delivers 90 degrees of horizontal coverage and 10 degrees vertical coverage.
The compact line array guarantees high performance in a unique and flexible design.
It is unbelievably easy to use and it delivers a perfect sound quality.
Sleek and lightweight, its shape has been designed specially for invisible audio installation.
Features
Applications
Specifications
Compact Plug and Play line array
Discreet look for inconspicuous use
Line array element configuration ( 2 x 3,25" speakers) offers exceptional sound coverage
Compact speaker line array for concerts, conferences and events and more
Delivers 90° of horizontal coverage and 10° vertical coverage with and a very long acoustic throw capacity
Designed, engineered and tuned in Italy
The FS2X3 array is ideal for mobile and installed applications
A good solution for all sizes of indoor/outdoor live event and applications such as large restaurant, lounge, bar,
conference, school auditorium and places of worship
Comprehensive parameters
Frequency Response
150 Hz - 19000 Hz
Number of Drivers
2
Driver size
3.25"
Rated Power
60W
Impedance
8Ω
Connector
Phoenix 2pin
Number of Connector
1in 1out
Coverage
Horizontal
90°
Vectical
45°
Physical Parameters
Dimensions (W x H x L)
9,0 cm x 26,0 cm x 11,3 cm
Weight
5 kg